The sculptures are standing on the floor, shelves and benches in the studio. New ones are added, one by one. I consider them as my family. The forms relate to the body, but they're not representations, they are their own individuals, with new siblings and relatives coming along.
By chance, I found a 100-year-old book written by a Danish woman who spent a year in the small village my family is from. She lives with a Sami family and describes in detail their golden skin, how their sense of smell works and how the Sami women gracefully move in the lavvo. It is an absurdity to read about a place and culture I know so well with this external view. About the same time, I came across a photo archive from Kiruna with studio portraits of Sami people, photographed against a forest background, often with a stock as a prop.
I immersed myself in these thoughts – had meetings with anthropologists, read more about the history of photography. The anthropologist and the photographer are colleagues. The idea about ​​the photograph or the academic text as the most authentic. In both of their practices there is a distance, and it's in this distance where power structures, exotification and colonization takes place: the distance between viewer and object, between the anthropologist's study field and notes, between the photographer's camera and the object, between me and Sápmi.
At the same time, I worked in the studio with the sculptures and expanded the family. The sculpture cracks, I drop it on the floor or mash it down with my hand. It is a frustration and an anger. The sculpture is both a representation of an emotion and a result of my own violence.
Now I ask myself, who am I in this family constellation. I am an anthropologist, I am a photographer and my study field is my own family. There is also a distance between me and the sculpture. I'm sculpting like a god.
The project is supported by Atelier Kunstnerforbundet.
Exhibited at Kunstnerforbundet 2022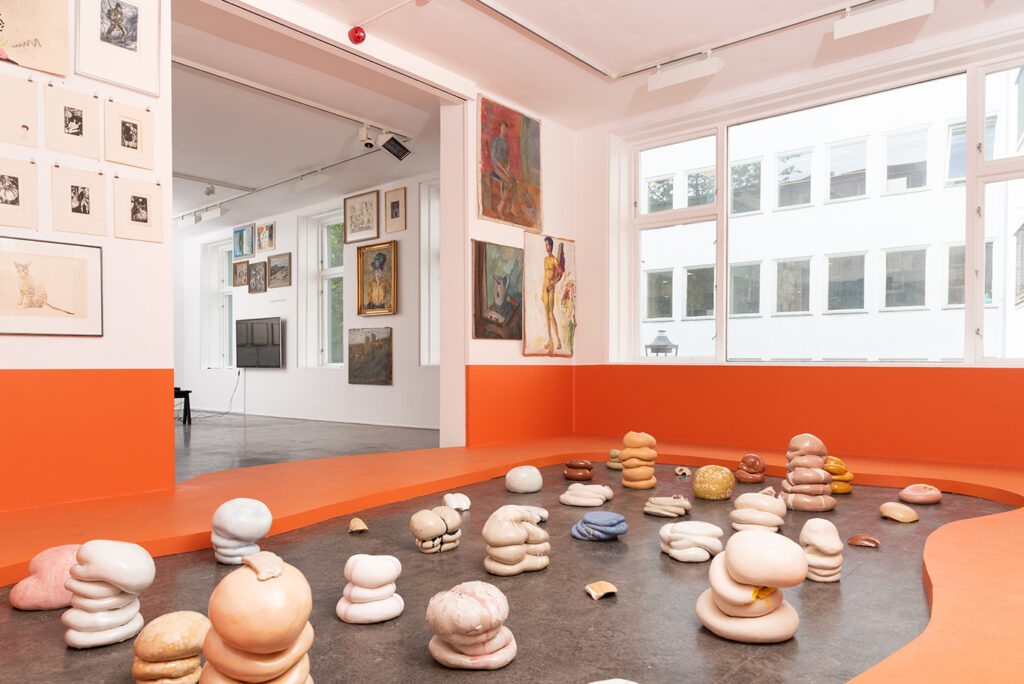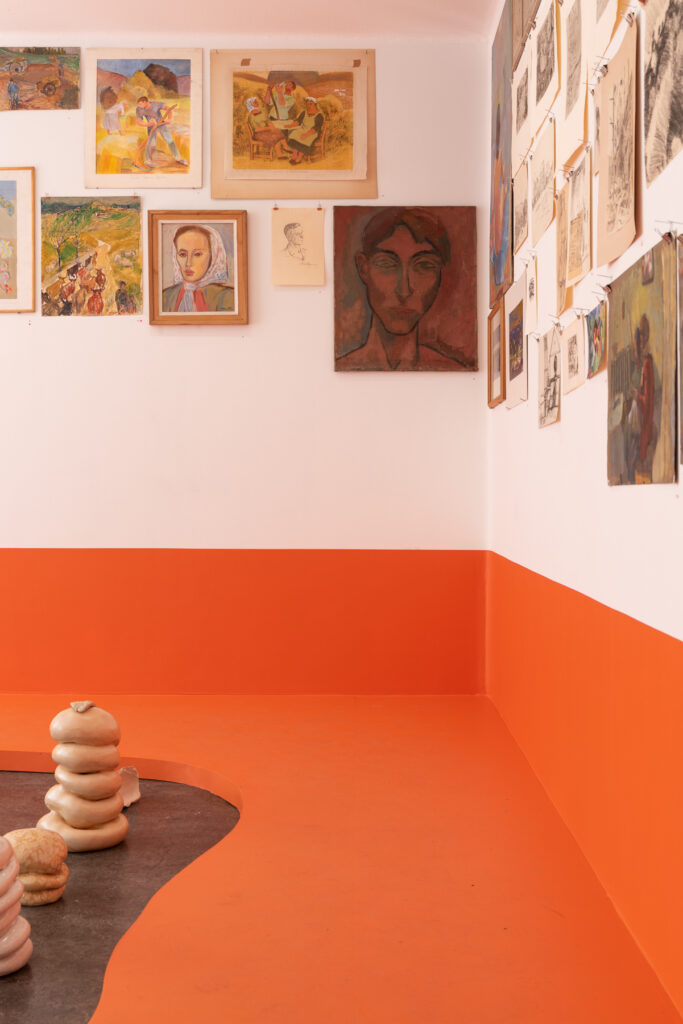 Photo: Thomas Tveter